"Holiday who-be what-ee?"
Exactly that – who-be, what-ee, is it really Christmas time?
At the best of times, Christmas is an emotional time of year! But this Holiday Season feels particularly glum.
The Grinch feels like he has very much taken up residence in our homes, in place of the festive "Elf on the Shelf". Eying out our tree decorating and Menorah lighting with smug cynicism.
Some of us even seem to be mimicking the Grinch's holiday "cheer": "Blast this Christmas music! It's joyful and triumphant."
The most emotional time of the year!
For some of us, the Holiday Season is a time of happiness and connection: family gatherings, long overdue catch ups with friends, end of year drinks, sneaky kisses under the mistletoe, Christmas pantos, the annual trip to the ice rink, shopping at the Christmas markets, all those tasty treats (mince pies, gingerbread, mugs of glühwein and a good old Terry's Chocolate Orange), and all the smells that the festivities bring (cinnamon, nutmeg, roasted chestnuts, mmmm!).
There is an excitement in the air; an anticipation; a playfulness.
For others, the Holiday Season triggers a lot more trepidation than excited anticipation. The annual family feud, the confusion over choosing gifts, heightened stress-levels as the in-laws rock up and immediately comment on the dust on the mantlepiece (rather than the beauty of the 6-course meal painstakingly prepared over the last 24 hours) … you know the family. You know the drill!
But, for once, even those that usually have a spring in their step as Santa's pending arrival draws near, are feeling the dark cloud cloaking the 2020 Holiday Season.
Exit left Santa!
This week alone, I've heard countless stories of:
friends cancelling large family Christmases in order to protect older family members
the loneliness of expats who are not able to get home for their annual family catch-up
the disappointment as the annual New Year ski trips are abandoned
elderly family members not being allowed out of nursing homes for safety reasons
hopes of re-connection dashed as office parties are scratched
even the Christmas carol concerts have taken a back seat this year
Excitement, joy, fun, sparkle, glitter and celebration seem to have been lost from the human vocabulary. Exit left Santa. The Grinch is taking the leading role in this year's Christmas panto!
OH NO HE ISN'T! OH YES HE IS!
Adapting to a Christmas in lockdown
Ok, it's a given, Christmas is looking and feeling a little different this year. A year of COVID confinement and restriction has resulted in fun and frivolity being replaced with feelings of boredom, anger, disappointment, loneliness and exhaustion.
The Grinch tip-toeing merrily behind you gleefully chanting: "One man's toxic sludge is another man's potpourri".
Well at least he's happy…!
And it would be understandable to want to motor through the Holiday Season and start a fresh in 2021. Where is the nitrous when you need it (Fast and Furious scenes springing to mind)?
But, this year, more than any other, taking a break and making the most out of the Holiday Season is vital to recharge, re-set and prepare for 2021.
The reality is, COVID ain't going anywhere (at least not any time soon – come on vaccine), so let's use the Holiday Season wisely.
Whilst Christmas may not be the same as usual, it doesn't mean it has to be a complete write-off. 2020 gives us a chance to shake things up a bit. A chance to mould and adapt our Christmas traditions and try out something new this year. And you never know – there may actually be some new traditions created in the making. And that's a good thing!
So, for one last time, let's say out loud 2020's phrase of the year: "Let's pivot!" (Eish! That phrase is getting well and truly left behind once this year is over!)
14 tips to help you thrive (not just survive) the pinch of the Grinch!
We all love a good sing-a-long, or, if we don't, we at least know how songs (and more importantly the lyrics) can affect our mood. So, with this in mind, here are 14 festive song-themed tips to help you thrive (not just survive) the 2020 Holiday Season and set you up for a great start to 2021.
And whilst you're at it – in true festive style – why not turn it into a game and try and guess the songs and singers too!
Bear with me, some lateral thinking and artistic licence may be required here 😊
"Do you wanna build a snowman?"
You should never lose your childish enthusiasm or sense of wonder. Ever. Especially during the Holiday Season. And especially in 2020. Get creative, use your imagination and try your hand at making gifts for family and friends. Not only does this help you think outside the box but it also helps you tap into your creative side – perhaps a side of you that has been neglected during 2020's stressful times. How about a family board game? Or love vouchers for your partner?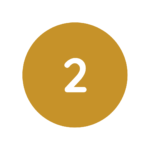 "[Not] driving home for Christmas"
2020 will undoubtedly come with some of its own benefits. Like not having to race around this Holiday Season. Not having to attend party after party. Not having to visit each and every family member or friend. Not having that obligation (which seems harsh but is sometimes true) of "being on form" – being jovial, telling jokes and being unrealistically optimistic. It may be tradition but geez it's exhausting and is usually fuelled with arguments. This year you get to plan your own festivities – on your own terms. Stay in your pyjamas if you want to. Get your kids to each organise a day of activities. Do it your way – not the way it "should" be (whatever that means).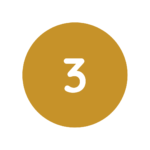 "Feed the world! Let them know it's Christmas time."
Be grateful for what you have. We may all be struggling this year, but for many, our Holiday Season struggles are a far cry from the daily struggles of others. There are some incredible organisations out there trying to make this Holiday Season a little bit brighter and happier for those that have so little. With restrictions imposed on volunteering this year, consider donating a small amount to soup kitchens, such as the ROKPA soup kitchen (https://www.rokpa.org/en/what-we-do/africa/south-africa/soup-kitchen.html). You can also support the amazing organisation Food Forward SA (https://foodforwardsa.org/) where with a donation of R255 you can feed one person a day for a whole year; OR pack a shoebox for Santa so he can distribute personalised essential items and treats to underprivileged children throughout South Africa and Namibia (https://santashoebox.org.za/).
Giving back not only humbles us but it makes us so thankful to have what we have. As modest as that may be.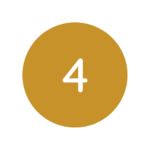 "Last Christmas I gave you my heart and the very next day you gave it away."
Oooh the awkward Christmas Party with cheap drinks, bad hang-overs and cringe worthy distant memories of singing out of tune during Karaoke sing-a-longs (cue Bridget Jones)! Kissing underneath the mistletoe with your friends "fix-me-up" distant cousin (we have all been there in some way or another) – no thanks! At least this year, you can skip those (un)pleasantries and watch Bridget Jones for the umpteenth time instead (laugh at her totally embarrassing moments instead).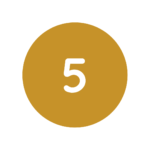 "Voices singing, let's be jolly"
Take some time to look back on the things you have actually been grateful for this year. Being grateful and happy about the small things will help you look forward to the bigger things with optimism and hope. No one is saying, be jolly for the sake of being jolly. But what we are saying is this – look back on your year realising that some of the little moments, like simply being able to sit with your kids whilst they play "tea party" or just being able to indulge in an episode of "New Girl" during your lunch break (whilst working remotely) were pretty great things. Don't forget the small precious moments that have made your year possibly better than you initially thought.
"Everybody spread the word, we're gonna have a celebration"
And whilst you are thinking about what you're grateful for, also reflect back and think about what you've accomplished in 2020, even if it is small. Remember all you have overcome, even if it is only a start. Be proud of making it through, even if it is only by the skin of your teeth. Because truth be told, it is the reality for many of us. And know this – you can (and must) celebrate you!
"I don't want a lot for Christmas. There is just one thing I need."
Just one thing. This year is certainly going to be a little tighter on the purse strings. As salaries have been lowered, bonuses foregone, businesses disrupted, down payments on weddings, parties and office celebrations lost, money concerns have been at the forefront of everyone's mind. So let's not add Christmas presents to the worry list. There's a lot more to Christmas than giving and receiving presents and maybe this is the year to apply office giving logic to our family Christmases. Why not opt for a Secret Santa instead? Everyone coming for Christmas buys one present either for a lucky dip or for a specific person. Even the kids. They understand that this year's different, so why not still make it fun?
"And His shelter was a stable. And His cradle was a stall"
So yes, our usual Christmas traditions may be out of the window this year – what with Christingle services cancelled, children's nativity plays postponed and travel restricted (etc. ad nauseam) but there are some really innovative and creative twists on usual traditions this year. For example you can drive through real life nativity plays, join fun virtual quizzes, online carol concerts and roof top concerts. There are endless opportunities to still make this Holiday Season one to remember. Best of all, you can attend all these events in your pyjamas – which is a real plus for us! And your furry family can join along too. Bonus!
"The boys of the NYPD choir were singing Galway Bay. And the bells were ringing out for Christmas day"
Whether you celebrate Christmas or Hanukkah, or maybe you don't celebrate anything specific at all, the Holiday Season is a time for rejoicing. It is a time when twinkly lights are up, where there is tinsel around trees and Starbucks brings out their eggnog latte. It is a time to look at the world through red and green tinted glasses. Perhaps with some hope? Perhaps with a smile? Perhaps with a dash of optimism? And if none of those things gets you singing 'Rudolph the red nose Reindeer", perhaps a slice of pumpkin pie from Sweet Tea and Chikadee or a bite of a fruit mince pie (a favourite) may lift the spirits. Perhaps just for a few days you can forget the scales? Indulge a little and get back on the treadmill once the festivities have stopped. If you can't indulge now (and on your Birthday), when can you? For "The bells were ringing out for Christmas Day!"
"The word is out. About the town. So lift a glass. Ahh, don't look down"
The world may not be about the town and "lifting a glass" alone may seem mournful. But now is not the time to let COVID take away our gaiety! So lift your darn glass, pop your champagne (there are non-alcoholic versions) and cheers to the year that gave us perspective. Cheers to the year that has made us think about our futures. Cheers to the year that gave us time to reflect on the truly important things. It may have been tough. But it has not all been bad. So don't look down – look up! Look forward. And rejoice in that.
"A thrill of hope, the weary world rejoices, For yonder breaks a new and glorious morn'"
2021 is around the corner – a brand new year. A brand new start. Rather than panicking your way into the new year with promises of 5 days a week at the gym and dropping a stone by the end of January, take the festive break to really think about who you want to be a year from now. What are you doing? How are you feeling? What do you want your life to look like? Then think of one tiny step you can take to help you get there. Get some inspiration by listening to the latest episode of the Lawyer Life Experiment Podcast: New Year Resolutions that work!
If transition is on the cards for you for 2021 and you need some support in putting your plan into action: book yourself a Basic Balance session with Braving Boundaries.
"Christmas (Baby Please Come Home)"
We may not be able to be with our loved ones this year. And that sucks. Dinners and lunches may very well be small but also intimate. And just because you can't be with your loved ones physically, doesn't mean you can't celebrate with them remotely. With Zoom, Skype and social media we can still have our family sing-a-longs, quizzes and well wishes from afar. So whilst you cannot hug, you can still blow kisses online. Don't underestimate what that can do….
Also, this may be the perfect time to invite over (remembering to keep gatherings small), friends that have no family to celebrate with. Make up your own "family gathering" and bring a smile to someone's face who may have been home alone this Holiday Season. Small gestures of kindness and inclusion can change everything for someone who has been dreading loneliness on Christmas.
"You Make It Feel Like Christmas"
Just like the song goes: "I want to thank the storm that brought the snow. Thanks to the string of lights that make it glow. But I wanna thank you, baby. You make it feel like Christmas."
Remember to take some time out for your loved one. Take time out for your partner. As we head into the New Year, it is all too easy to simply take our partners for granted. 2020 has certainly tested relationships. It has sadly broken some couples up, but it has also made others stronger. If you (hopefully) fall into the latter category, take some time to simply show your gratitude and appreciation for the person you have by your side. Nothing fancy, a simple "I love you and appreciate you" will do. But do it!
"Jingle bell, jingle bell, jingle bell rock"
And when all else fails, something we like to do, is turn up the tunes, pour some glühwein and rock and sing the night away. You know the saying – "Dance like no one is watching and sing like no one is listening". And sometimes a good rock-a-thon shakes away the cobwebs, gets the adrenalin going and before you know it, you are lying on the floor panting away and laughing out loud! Go for it!
"I'm all toasty inside." – well, almost!
With a cup of hot chocolate and a marshmallow or two, it may be feeling a lot like Christmas to you…
So, it may not be the Holiday Season that we imagined, but with a dash of perspective and a sprinkle of creativity, we can certainly have a Holiday Season that we will enjoy … we can curtail our inner Grinch and carry on with the show.
As the Grinch regales:
"It came without ribbons. It came without tags.
It came without packages, boxes or bags.
Then the Grinch thought of something he hadn't before:
"Maybe Christmas" he thought, "doesn't come from a store".
"Maybe Christmas perhaps means a little bit more."
---
---
About the Co-author, Alicia Koch, Founder of The Legal Belletrist.
Alicia, an admitted attorney with over 10 years PQE, and now a legal writer and researcher, has established The Legal Belletrist to assist companies (in different sectors) to write well-researched articles that speak to each company's core business, enabling growth and commercialism.
Click here to visit The Legal Belletrist website.
Email: legalwhizz@gmail.com